Water Damage Restoration in Hialeah, FL
Water leaks, floods, and severe storms can have you looking for help. You could be searching for the phrase "water damage restoration near me" anytime soon. But you do not have to look too far, our many services might be one of the things you need. Our local team has got you covered.
Services We Perform for Water Damaged Properties
Our Hialeah team offers commercial and residential water damage restoration services. Regardless of the severity of your water damage, there's a procedure we can use to address it. First, we need to inspect and assess the situation to figure out what needs to be done.
This helps us to understand your situation. Then we go ahead with whatever solution suits your needs.
Our water damage restoration service covers:
Water extraction
Water damage mitigation
Floods clean up and restoration
Emergency water restoration
Drying and dehumidifying
Demolition of damaged materials
Mess cleanup in buildings
Sanitizing and disinfection
Professional cleaning of carpets, rugs, upholstery, mattresses, etc.
When you experience water damage in your home, humidity increases. Then, like a chain reaction. bacterial activity increases with humidity. Hence, it's necessary to take care of the situation before it gets out of hand.
In fact, it can lead to other unwanted situations. Allergic family members can react to allergens. And when it's within the home, you should fix the water damage fast. Don't hesitate to give us a call at 305-428-2294 for emergency water damage restoration.
Locating the Source of Water Damage
The first thing we need to do is to locate the source of water damage. This allows us to nip the problem in the bud very quickly.
There are three types of water damage. The type of water damage you're experiencing can determine the difficulty of a solution.
There is clean water damage, and this involves sources of water that are not contaminated. Some good examples of these are rainwater and leaky plumbing pipes.
Another category of water we've got is gray water. Common sources of gray water are washing machines and dishwashers. Having gray water involved in your water damage situation makes it harder to clean up.
The most unfavorable damage you can do is by black water. Black water comes from filthy sewage waste and severe floods. And we do not recommend repairs where black water is involved. You should replace the affected materials.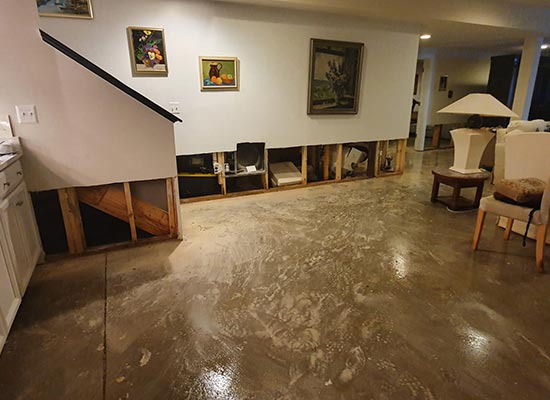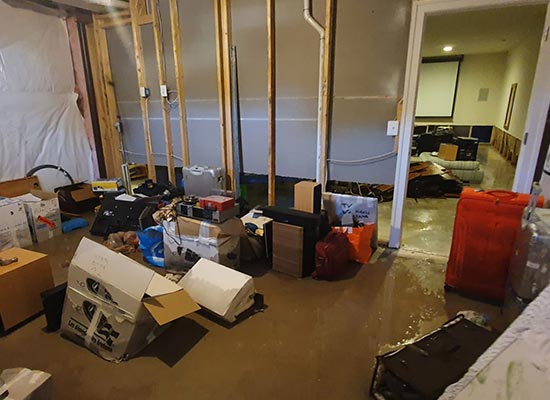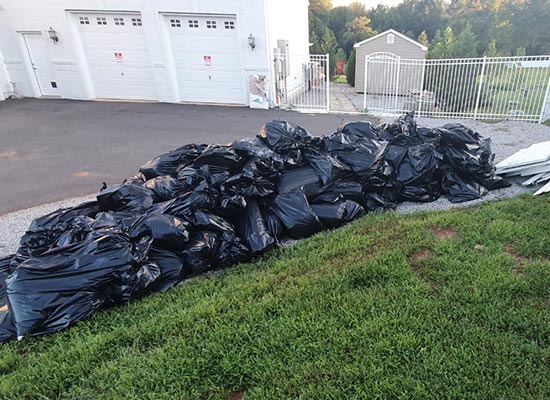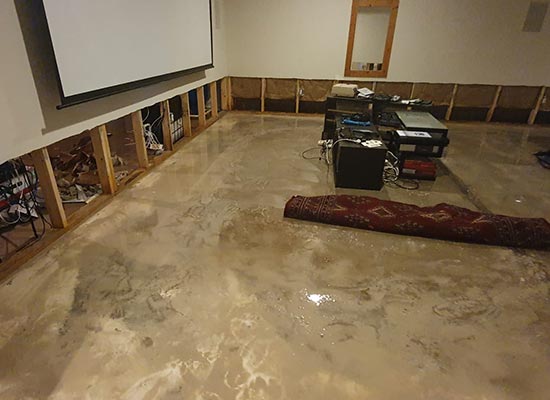 Drying the Affected Areas
If the water hasn't damaged the walls and floors, we dry the affected areas. We clear out the space of furniture and then we can use fans to dry out the area. In more severe cases, we might employ the use of industrial fans. This is for when the humidity in the walls and floors covers larger areas.
But usually what we easily detect is the obvious stuff. Hence, we look for hidden sources of moisture if any. Sometimes there's moisture beneath floorboards and carpets. If we discover moisture here, our water damage clean-up professionals will dry out the area for efficient water removal.
Without prompt water damage remediation, mold would grow in your space. Mold can be harmful and even toxic to you. But no worries, we also inspect your space for mold. If there's mold present, it's recommended to schedule a professional mold remediation service.
Water Damage in Hialeah: FAQs
How Much Time is Needed to Dry Out Water Damage in Buildings?
The period it takes to dry out water damage depends on the severity of the water damage in your house or office. Yet in most cases, it takes between two to five days to take care of the damage.
How Do Our Professionals Treat Water-Damaged Walls?
Treating water damage requires specific processes. We inspect the area first to understand the extent of the damage and what the situation requires. Then removal, dehumidifying, and restoration finishes it.
Are you having any water damage problems in your residential or commercial space? Do not hesitate to contact us at 305-428-2294 for an effective and lasting solution.