Mold Testing Services
Mold inspection and testing services are necessary to keep your home safe. There is a low level of mold that can be expected to be found indoors. But there are cases of mold that you shouldn't take lightly. And that's why you need a professional mold testing service. However, the Environmental Protection Agency has implied how unnecessary it is to employ a professional for mold testing, as every time mold is growing indoors, it needs to be addressed, regardless of type. Yet, there are instances where mold testing is essential within those confines. One such example is when someone living in the affected space has symptoms from mold.
And we guess you know whom to call for a mold inspection - 305-428-2294. Yes, you need professional mold testing services in any of the following cases, including the one we've already mentioned.
When you can perceive the smell of mold, even if you can't see it.
Suspicion of mold growth due to recent plumbing leaks.
Testing after recent mold removal to ensure that it doesn't resurface.
Particular interest in indoor air quality.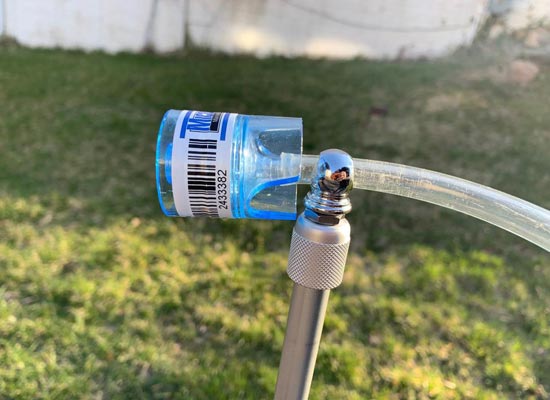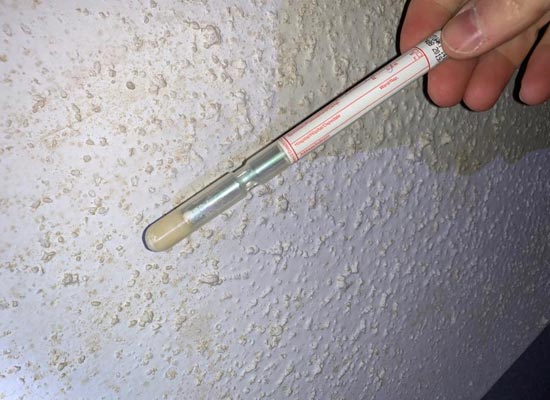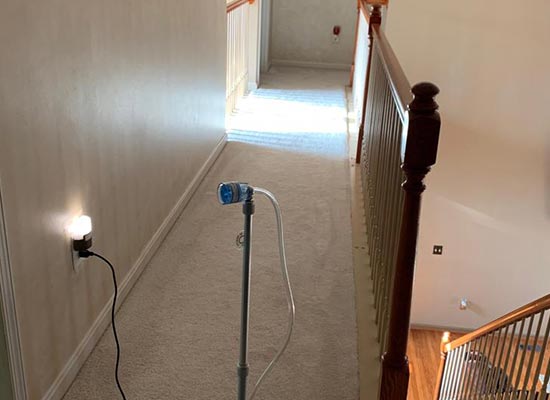 4 Ways Our Professional Mold Testing Service Can Help
There are four main methods our professionals use to carry out a mold detection service:
Professional Air and Surface Sampling
Collecting samples for laboratory testing is the number one way to confirm a mold problem indoors.
The most common mold air sampling is performed using a spore trap. The spore trap uses a known air flow with a sticky surface to capture mold spores which go to the laboratory for testing.
For testing suspected mold on surfaces, there's the use of bulk samples, swab samples, and tape samples. A part of the affected area is taken and sent to the laboratory to test bulk samples. We use special pump and cassettes to take swab samples, and the tape samples require pressing against the sample area.
How much does our mold testing cost? The basic package, which includes 2 samples, costs $395. For more details call us at 305-428-2294.
Visual Mold Inspection
When determining the situation with mold within your space, it is necessary to inspect it visually. This helps the mold experts determine the scope of work needed to clean, treat, and remediate mold in the home. With the help of visual inspection, professionals can solidify the case for any necessary decision that your space requires. In addition to that, only an expert knows what to do depending on the situation.
Our mold inspection service costs only $149!
Checking Mold Sources
We use humidity meters, infrared imaging, and other advanced technologies to check bathrooms, kitchens, basements, garages, etc. These are familiar places to check for mold. By locating areas of excessive moisture or humidity, the mold inspector can determine where mold is likely to have taken hold.
Black Mold Detection and Testing
When testing for black mold, there are specific places to check. Professionals pay special attention to the bathrooms, kitchens, basements, and attics. These spaces have something in common. They are places in the home with high humidity from time to time. Black mold has a strong smell that is hard to miss. The smell of black mold is usually musty. It also displays a characteristic black color. Read more about indoor black mold, its causes, prevention, and treatment in the article. If you believe you have got black mold in your space, you should call professionals to take samples for testing.
It's Not Okay to Test for Mold Yourself: Here's Why
You can quickly get self-testing kits in your local home improvement store. However, there is no guarantee that you'll be getting accurate results. And here are the reasons why. A professional has to examine the affected area and visually conduct a test. The sampling and visual inspections work hand in hand, and there's no way you'll be able to make an accurate decision on the condition of your space.
Also, there's mold everywhere. The amount present is what determines whether your space needs cleaning. So, if your DIY test kit tells you that there's mold, it might not be something you should not worry about.
Eventually, in any situation where you feel testing is necessary, it will save you time and money to pick up your phone or search a professional mold testing service near me.
Will Professional Services Break the Bank?
Professional mold testing costs are appropriate for the time, experience, and expertise of the mold testing professional. One of the things that matters most considering how much you would be spending is the size of the area you're testing, the number of samples, and if you require rushed results rather than the normal testing time.
Contact Us for a Professional Mold Testing in Your Area
If you ever need home mold testing, office mold inspection, you can get professional services from our local mold testing team in Hialeah, FL.
In addition, we have recently formed a partnership with a company dedicated specifically to mold inspection and testing, O2 Mold Testing. This partnership will allow us to continue to improve our availability and response time for our customers.
Call us today to schedule your appointment!