Upholstery cleaning - Hialeah
Upholstery adds value to your furniture and enhances the beauty of your home. Most homeowners use upholstery cleaners to clean up items such as curtains, sofas, mattresses and other fine fabrics which require a more professional approach. Hiring professional upholstery cleaners produces visible and long-lasting results. Basically, upholstery cleaning is a technical process that requires specially trained technicians who can efficiently use the necessary equipment to make work easier. If you're a resident of Hialeah, FL and you need a professional upholstery cleaning provider, then Sunbird Carpet Cleaning Hialeah is there for you.
Choose our upholstery cleaning services!
Below are some top reasons why you need to work with us for your upholstery cleaning in Hialeah:
Use of modern cleaning techniques
Sunbird Carpet Cleaning Hialeah understands the need for using technology when cleaning. We have advanced tools and equipment required for the cleaning process which will save a lot of your time. Our cleaning team is also well trained to handle the cleaning using the shortest time possible, while giving your home a modern and amazing look.
A wide range of cleaning services
In most cases, upholstery cleaning is determined by the furnishings you've used in your home. These furnishings include fabric, vinyl and leather. However, each type requires a special strategy when it comes to cleaning. We're specialized in furniture cleaning, sofa cleaning, deep mattress cleaning, love seat cleaning, leather cleaning, suede sofa cleaning, and velvet sofa cleaning. Also, we provide rug cleaning service, odor removal, steam carpet cleaning services and more. We are also experienced in mold inspection and removing mold from attic, bathroom, basement and other parts of building.
High quality services
As mentioned above, we offer a wide range of cleaning services. However, we provide high-quality services depending on your needs. We don't use strong chemicals that can destroy or lead to damage of your belongings. We'll always ensure that the original color of your materials is maintained. We're also reliable whenever you need any of our service.
Saves money
When you hire us for upholstery cleaning in Hialeah, you will end up saving a lot of money. Doing the upholstery cleaning by yourself can result in spending more especially if you required level of cleanliness isn't attained. But why do it by yourself when we are there? First of all, if you hire us, we will come with the necessary tools, equipment and cleaning products unlike in a DIY cleaning where you'll have to purchase all required items. There is no need to spend your hard earned cash on purchasing all the required items and later decide to call a professional due to low levels of cleanliness.
Saves time
You will end up saving a lot of time when working with us. You can rest or concentrate on other activities knowing that the upholstery cleaning task is in safe hands. We will use the minimum time possible to clean your items and remove mold, yeast, bacteria, and other dangerous things that can affect the health of your family members.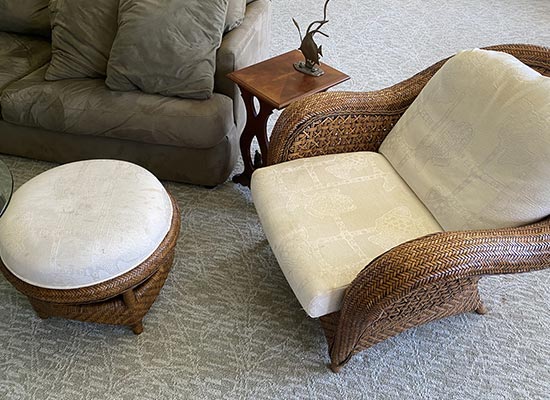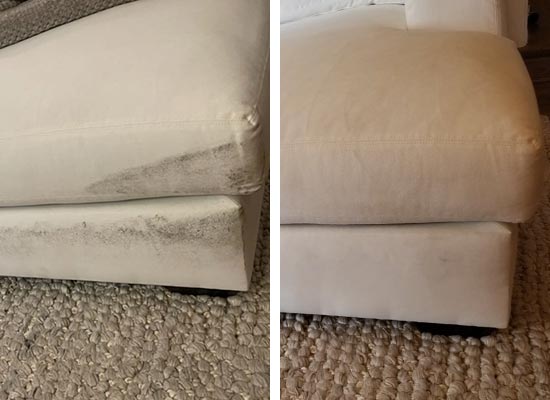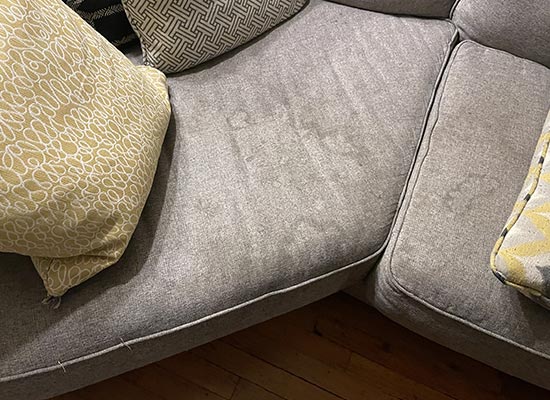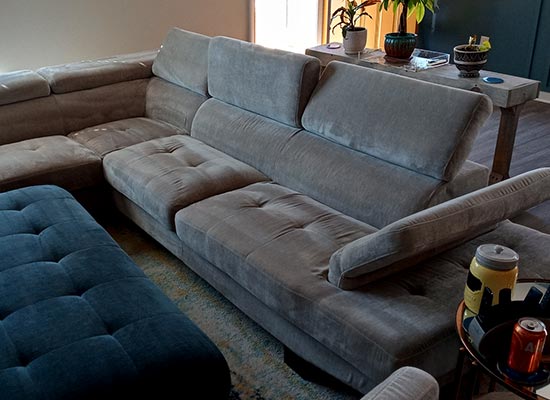 Leaders in upholstery cleaning
In conclusion, these are some of the top reasons why you need to hire us. Sunbird Carpet Cleaning Hialeah is the leading upholstery cleaning company in Hialeah, FL. We are certified, bonded and insured. For more information regarding our upholstery cleaning services in Hialeah, you can call us or fill out . You can also call us to get a free estimate.
Before furniture upholstery cleaning: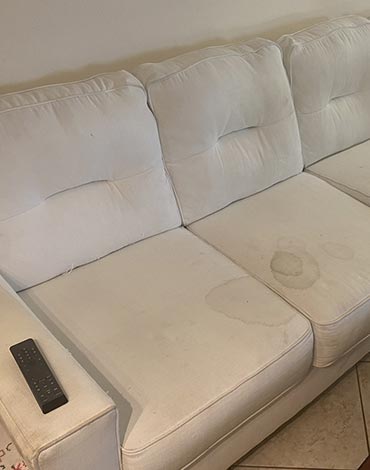 After furniture upholstery cleaning: